On Friday morning, Mr. Shinzo Abe was giving a speech in the southern city of Nara while campaigning for a parliamentary election in the regions. when he was attacked and was shot twice, he was then immediately taken to the hospital, where a team of doctors worked relentlessly on him. During a news conference at Nara Medical University Hospital, doctors said Mr. Abe sustained two bullet wounds to his neck, and he also suffered damage to his heart. Mr. Abe was said to be conscious and responsive in the minutes after the attack, but the 67-year-old's condition later deteriorated. Doctors further added that by the time the former Prime Minister was transferred for treatment he had to receive a blood transfusion in hospital. Later this afternoon, Mr. Shinzo Abe (21 September 1954 – 8 July 2022) was pronounced dead on Friday afternoon. He was the longest-serving Prime Minister in Japanese history, he had also served as chief cabinet secretary under Junichiro Koizumi from 2005-2006. He was elected as the PM twice, first in 2006-2007, and after that, he was elected again, and he served for 8 years 2012-2020. He stepped down citing health reasons.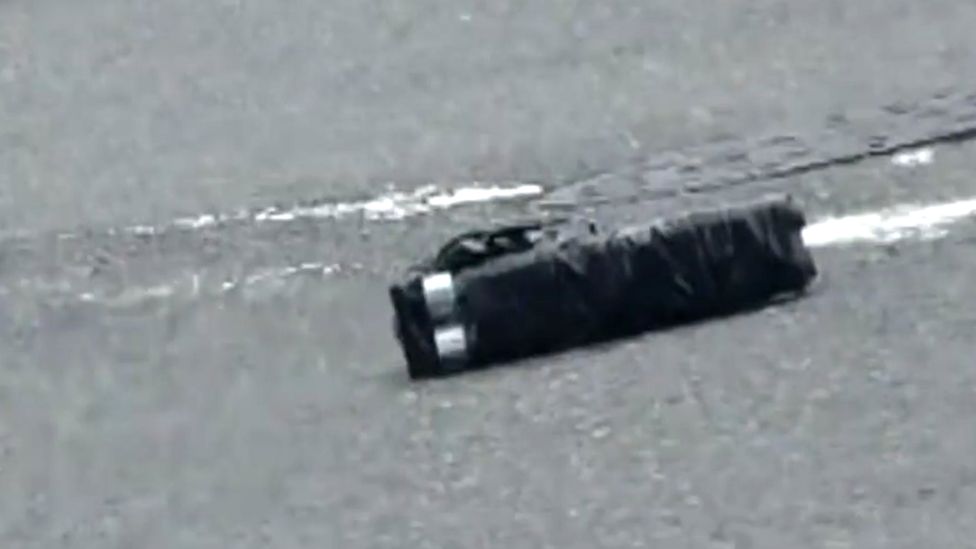 Now, Japan is a country where incidents of gun violence are rare, as handguns are banned there, what is rarer is incidents of such political violence, which are unheard of in Japan.
The shooting of such a prominent figure is profoundly shocking in a country that prides itself on being so safe. Gun violence is very rare in Japan, guns are extremely difficult to own. Political violence is also extremely rare. It appears that even though Mr. Abe had security police with him, the shooter was able to get to within a few meters of Mr. Abe without any checkpoints or barriers. An unidentified weapon was filmed on the ground after the attack. There have been suggestions the attacker was using a homemade gun, but the police are yet to confirm. Ministers all over Japan are asked to return to the country as soon as possible.
Shooter of Shinzo Abe
Reports have identified the shooter as Tetsuya Yamagami, a local man. He is 41 years old and is believed to be a military man. He was standing merely 10-feet-away from Mr. Abe when he fired. He used a shotgun, and he has been charged with attempted murder. Shinzo collapsed on stage while giving the speech and was taken to the nearest hospital, while Yamagami was tackled to the ground by security. Officials are yet to comment on the suspect's motives, but local media reported that Mr. Yamagami told police he was "dissatisfied with former Prime Minister Abe and aimed to kill him." Police also discovered several possible explosives devices during a search of his home.
Condolences from all over the World
The news has sent a shockwave to the world. Prominent voices across the world have been quick to condemn this attack.
U.K Prime Minister called it a "despicable attack". The U.S ambassador to Japan, Rahm Emanuel, said Mr. Abe had been an "outstanding leader to Japan and unwavering ally of the US." Chinese Foreign Ministry spokesman Zhao Lijiang said his country was "shocked by the attack."
PM Modi said " Deeply distressed by the attack on my dear friend Abe Shinzo. Our thoughts and prayers are with him, his family, and the people of Japan," in a tweet.
India – Japan ties
Shinzo Abe, Japan's longest-serving prime minister. In a nation that is known for incremental changes, Abe was keen to shake up the status quo from the very beginning. His signature strategy of "Abenomics" relied on a mix of bold quantitative easing, fiscal spending, and structural reforms which managed to ignite growth in a stagnant economic landscape. Japan witnessed its longest economic expansionist streak under Abe before the COVID-19 pandemic brought everything to halt. In an attempt to help women get into the workforce, Abe's "womenics" pushed companies to increase their hiring of women with the help of specially tailored government policies such as preferential government contracting to reward companies that hired women and government-funded day care centres. It may not have completely changed the employment landscape for women in Japan but it forced the Japanese corporate sector to confront its deep enrooted biases.
"Abe tried to do something which the Japanese conservative leadership hadn't dared to touch before him. He tried to address the issue of Japan's shrinking labour force by changing and revising migration and gender policies."
For India, Abe will remain a very special Japanese leader. His fondness for India and his vision for India-Japan ties have been central to his vision of the Indo-pacific. After visiting India during his term, he gave bilateral ties a new momentum by becoming the first Japanese prime minister to visit India thrice. His relationship with Prime Minister Modi and their convergent worldviews allowed India-Japan resistance to recognize India as a nuclear power could be tackled when the two nations finally decided to sign the civil nuclear pact in 2016.
Growing concerns about Chinese aggression have resulted in Tokyo and New Delhi reconfiguring their bilateral ties to make them more ambitious from undertaking joint projects in India's northeast and wider South Asia to the revival of Quad in 2017 and joint connectivity projects such as the Asia Africa Growth Corridor. As India grew its presence in the east and southeast Asia, it found its support from Japan which has also been active in supporting New Delhi's position on its border dispute with China. It was Abe's leadership that allowed Tokyo to expand the ambit of its ties with New Delhi.
As former Prime Minister Mr. Shinzo Abe departs, he leaves behind a legacy of a rare breed of Japanese statesmanship that not only reshaped the Japanese domestic environment but also had a significant imprint on global strategy. Over the years, he maintained friendly relations with his alliances, and will always be remembered for the legacy he left behind.