Iran will become a full-fledged member of the Shanghai Cooperation Organisation (SCO) this year, with a memorandum on the country's obligation to be signed at a summit in Samarkand, the 20th summit of SCO will take place from September 15-16, this year, Uzbekistan's Foreign minister, Vladimir Norov said.  During a panel meeting in Moscow Norov said, "This year, within Uzbekistan's chairmanship, Iran will be admitted to the SCO as an observer state … A memorandum on Iran's obligations as an SCO member will also be signed in Samarkand."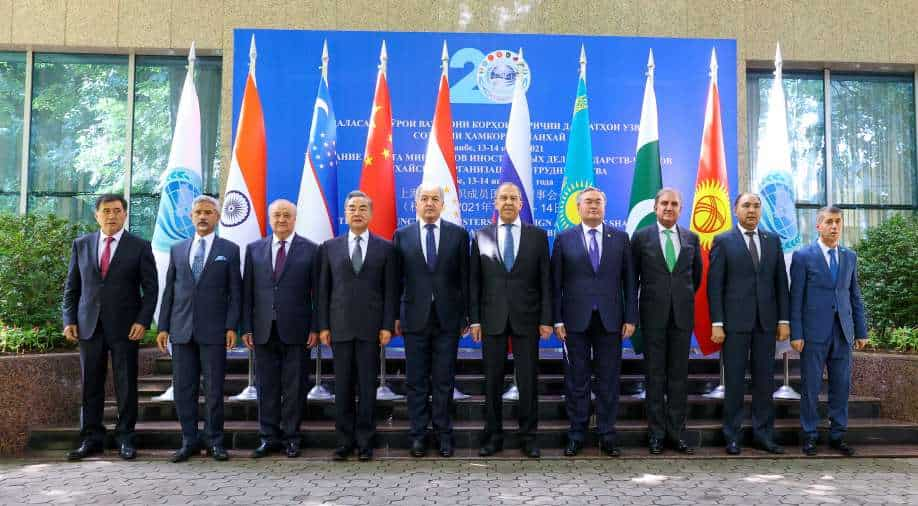 On 17th September 2021, it was announced that Iran's permanent membership in the Shanghai Cooperation Organisation (SCO) was approved during the meeting of the SCO Council of Heads of State, which was held in Dushanbe, the capital of Tajikistan, with China's suggestion.
The step taken towards giving membership to Iran is a significant move for Iran's economy and foreign policy, it is also seen as a sign that the Ebrahim Raisi administration will be close in political and economic relations with the "independent countries" in the eastern borders of Iran. During the speech at the summit in Dushanbe, Raisi said "The world has entered a new era. Hegemony and unilateralism are failing. The international balance is moving toward multilateralism and redistribution of power to the benefit of independent countries". Pointing toward the development and strengthening of infrastructure connections.
The permanent membership in the SCO also supports the policies of the economic resistance, which are considered the economic policies targeted by Raisi, and Iran's membership should be evaluated in this context as well. The supreme leader Ali Khamenei, aims to expand
"Expand strategic relations with the world, especially with regional countries, develop cooperation and partnerships, benefit from the international and regional organizations' potentials with diplomacy to support economic goals in order to make the Iranian economy more resistant and reduce its vulnerability."
The SCO was founded in Shanghai in 2001 by the leaders of Kazakhstan, Kyrgyzstan, Tajikistan, Uzbekistan, Russia, and China. Its permanent members are China, Russia, Kazakhstan, Uzbekistan, Kyrgyzstan, India, Pakistan, and newly added, Iran. It had evolved from an earlier regional security grouping formed in 1996 after the collapse of the Soviet Union when the Central Asian states gained independence from Moscow. The SCO mainly focused on regional security issues, and their fight against regional terrorism, ethnic separatism, and religious extremism. The SCO has been an observer in the UN General Assembly as well, since 2005. The historical meeting of the heads of the state council of the Shanghai Cooperation Organisation was held on Jun 8 – Jun 9, 2017, in Astana at the meeting, the status of a full member of the organization was granted to India and Pakistan.
Iran's membership
Iran's acceptance of the SCO was a decisive move for an organisation known for its member state competing interests. After decades of serving as an observer, Iran joins the SCO in its broad agenda of regional security and economic and humanitarian cooperation. In Tehran, the move is largely portrayed as potential to join markets that represent 20% of world GDP.
"While Iran has hopes of strengthening economic cooperation within SCO, key members, such as Russia and China, will not jeopardize trade with the United States, Europe, and Arab states while it remains a FATF sanctioned state. Iran's acceptance was a decisive move for an organization known for its member states' competing interests as well as disparate economies and governance structures." as reported.
Importance of SCO for India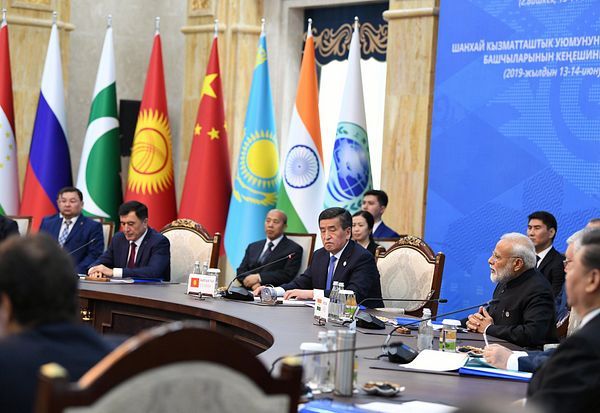 SCO is Part of India's stated policy of pursuing "multi-alignments" from the Indian perspective, the strategic and geographical space in which the SCO straddles is significant. The security, strategic, economic, and geopolitical interests are also closely intertwined with developments in this area. The challenges of terrorism, radicalism, and instability pose a grave threat to Indian sovereignty and integrity and India requested access to intelligence and information from SCO's counter-terrorism body, the Tashkent- based Regional Anti-Terror Structure (RATS). Another aspect is a stable Afghanistan too is in India's interest, and RATS provides access to non-Pakistan-centred counter-terrorism information with the landlocked states of Central Asia, and Uzbekistan even doubly landlocked, accessing these resources becomes difficult. In this regard, India's priorities lie in the construction of the International North-South Transport Joining SCO, this will also help India to connect with South Asian states. The Central Asian region is richly endowed with vital minerals and natural resources as the major interest is in energy cooperation, as documented by the Atlantic Council.
But India will also have to deal with an assertive China, which will push its Belt and Road Initiative (BRI). SCO membership will help India become a significant pan-Asian player, which is currently boxed in the South Asian Region.
Lastly, it is important to know that SCO provides an opportunity for the Indian leadership to connect with the leadership of the Central Asian countries.